Joe Biden has said the US will not supply Ukraine with rockets that can reach into Russia, in an attempt to ease tensions with Moscow over the potential deployment of long-range missiles with a range of about 185 miles.
The White House has been weighing up pleas from Ukraine – which is losing ground in the battle for Donbas – for multiple-launch rocket systems (MLRS) to offset Moscow's increasingly effective use of long-range artillery, amid Russian warnings that doing so would cross a red line.
"We are not going to send to Ukraine rocket systems that can strike into Russia," Biden told reporters on Monday after arriving back at the White House after a weekend in Delaware.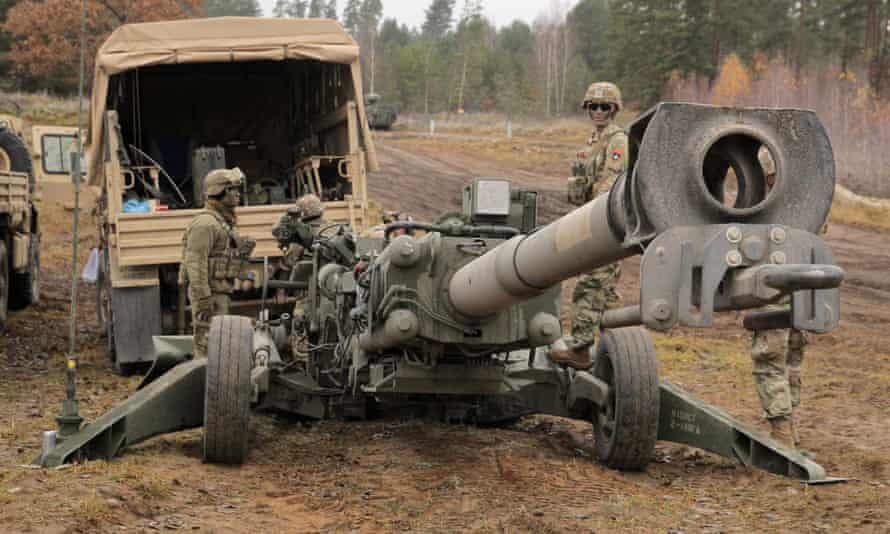 The US-made MLRS comes in many different variants, which in turn use a variety of munitions. The longest range can fire missiles up to 185 miles away, but others use rockets with shorter ranges of 20 to 40 miles.
The precise meaning of Biden's remark on Monday was unclear, but it was consistent with other briefings from the weekend that the White House was willing to provide MLRS as long as it withheld the longest-range missiles.
That was repeated on Monday. One senior US official said: "MLRS is under consideration, but nothing is on the table with long-range strike capabilities."
The former Russian president Dmitry Medvedev described Biden's remarks as "reasonable" and warned that if his country's cities had been struck, then Russian forces would "have struck at the centers of these criminal decisions".
Ukraine appears close to losing the city of Sievierodonetsk, the easternmost city it had held in the Donbas region, amid a relentless Russian artillery barrage that has destroyed large parts of a city that had a prewar population of 100,000.